Launch of Bonnet Exhibition and Heritage Blue Plaque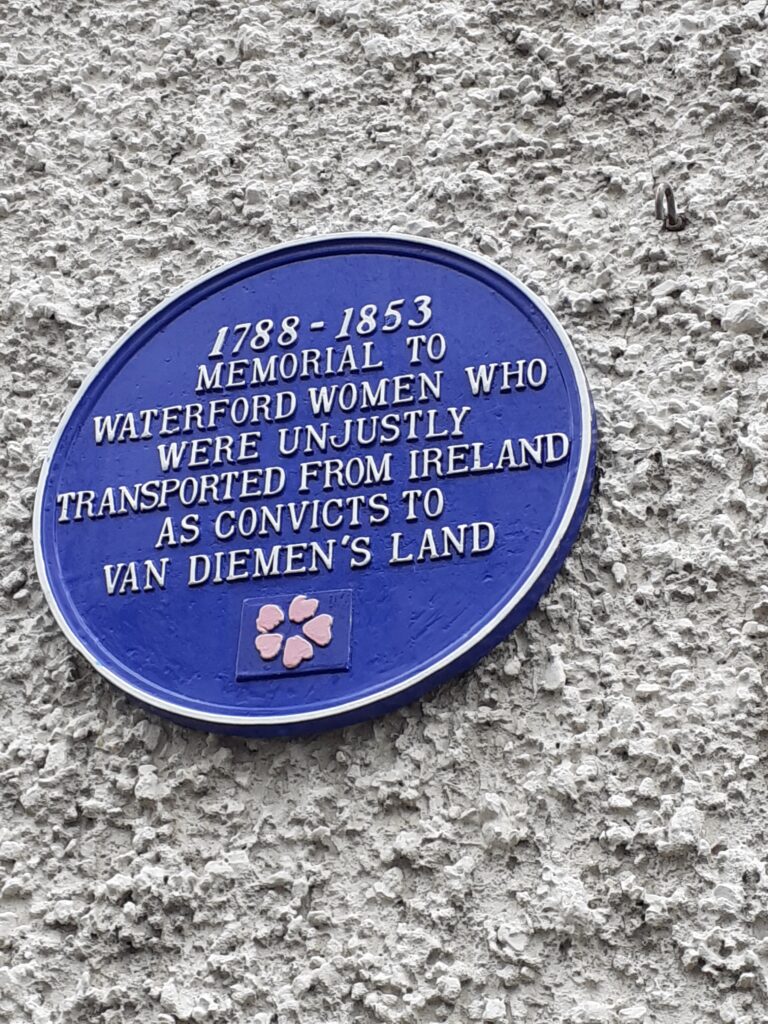 Waterford Women's Centre celebrated 27 years of working with women in Waterford (1995 – 2022) on International Women's Day March 8th. 50 attended the event in Waterford Institute of Technology, College Street Campus, with an International Circle Dance workshop, led by Kate Crotty, Women's Centre, and a bonnet display commemorating Waterford women transported as convicts, marking women's history week. A Heritage Blue Plaque placed on the Women's Centre in 2021 during lockdown, was relaunched.
Launched also at the event was the exhibition of beautiful handmade bonnets, by women from the Women's Centre 'Bonnet Project' facilitated by Liz Heffernan and funded by WWETB. The bonnet exhibition is part of the larger 'Roses from the Heart' exhibition remembering Waterford women who were transported to Tasmania in the 1800s and is in the Women's Centre windows on Manor Street from 1st until 14th March. Ann Kavanagh and Anne Quinlan, Women's Centre, presented the historical context and read a letter from Christine Henry, founder of the Roses from the Heart Project, appreciating the continuation of this work in Waterford.
Music was by the Women's Centre singers under the direction of local musician Jane O'Brien-Moran.
Thanks to all who attended the event and to those who supported it and to WIT for providing a wonderful space.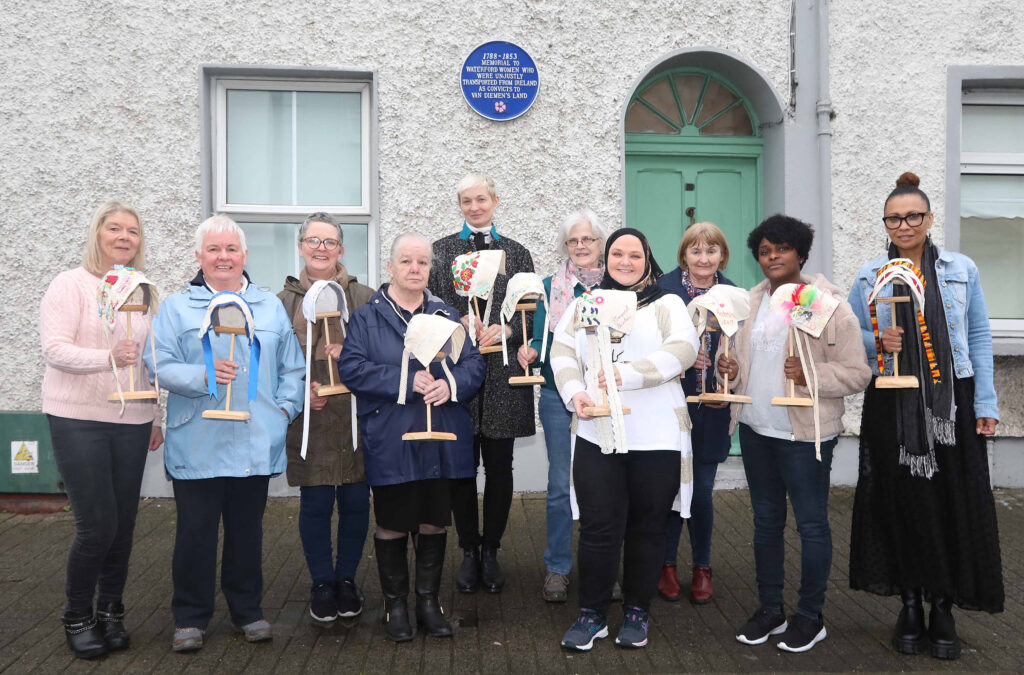 Bonnet Group and LTI Pathways to Employment Groups at launch of Heritage Blue Plaque to Waterford convict women in the the 1800s